Today, we are excited to announce the addition of fantasy football analytics to our individual player pages. For every major fantasy-relevant player in standard-sized leagues, there is now even more information designed to help you get an edge in your league. NFL.com, ESPN, CBS, and the other big media companies do not yet have fantasy football analytics, but our easy-to-follow analytics should be a big help to any of the millions of people playing fantasy football. Check out a player page (like Antonio Brown's) to view the new analytics in action.
There are eight categories, which we believe give the best indication for fantasy success:
Consistency: Measures the volatility of a player's fantasy production on a weekly basis.
Weekly Ceiling: Measures the weekly upside of a player.
Weekly Floor: Measures the minimum typical weekly performance expected of a player.
Season-long Ceiling: Measures the potential upside of a player for an entire season.
Season-long Floor: Measures the minimum typical performance over the course of a season.
Touchdown Potential: Measures the likelihood of a player scoring touchdowns each week.
Big-play Ability: Measures the likelihood of a player making big plays; key for big-play bonuses.
Durability: Measures a player's ability to stay on the field.
. . .
Explanation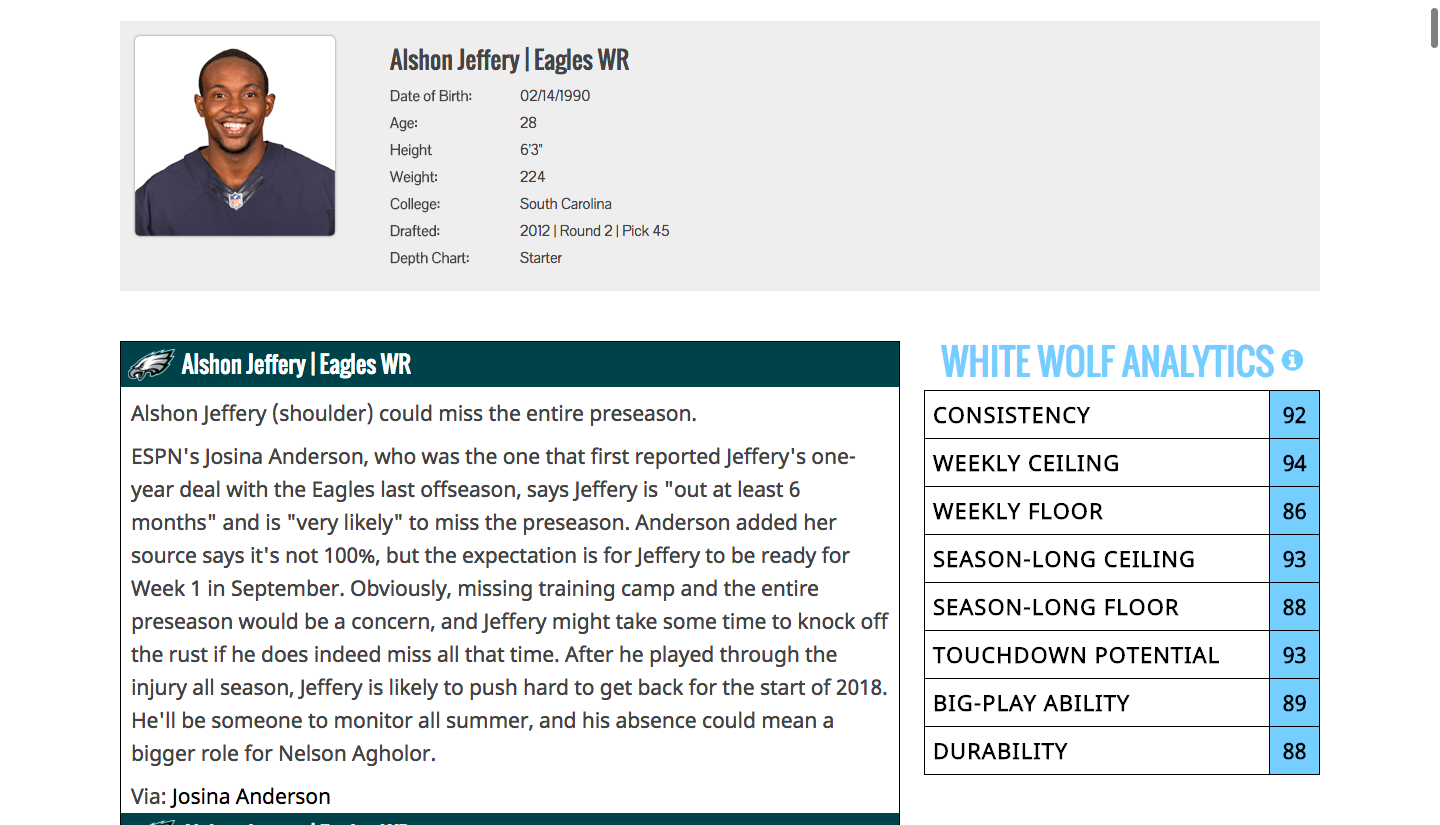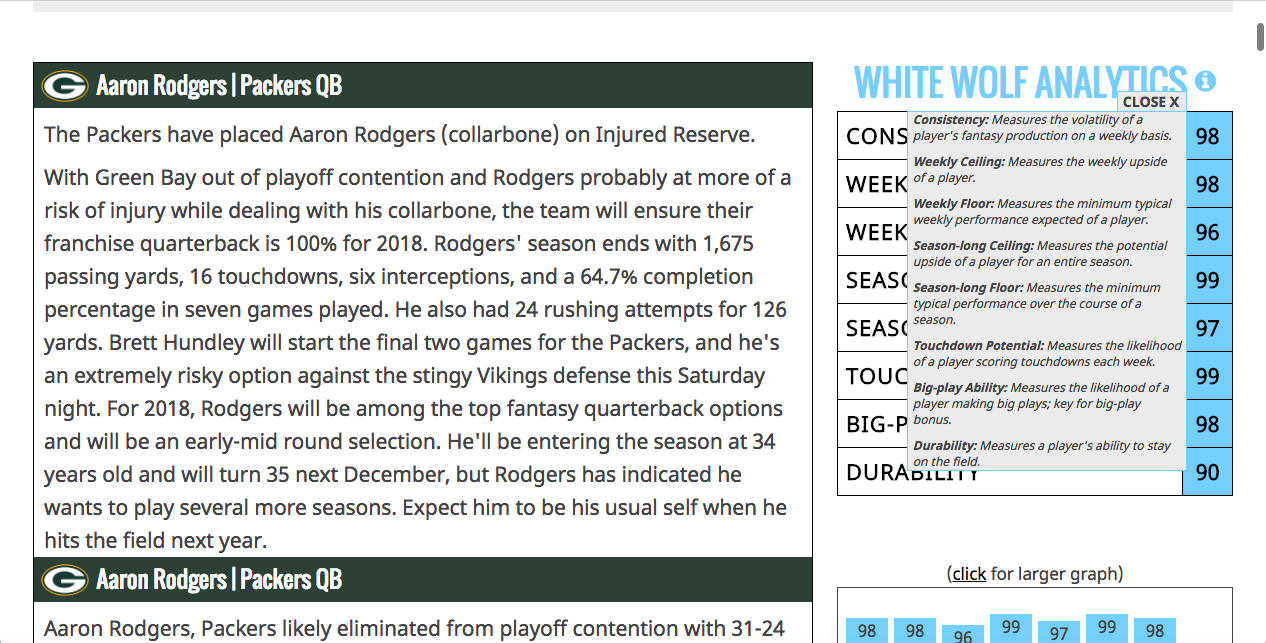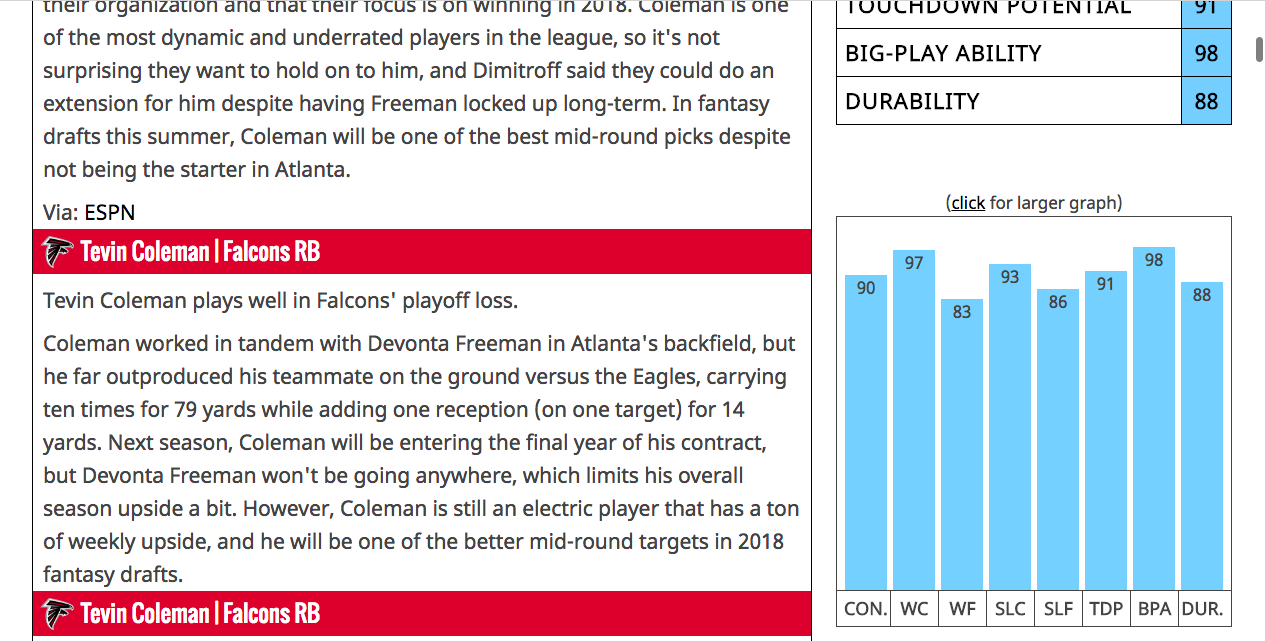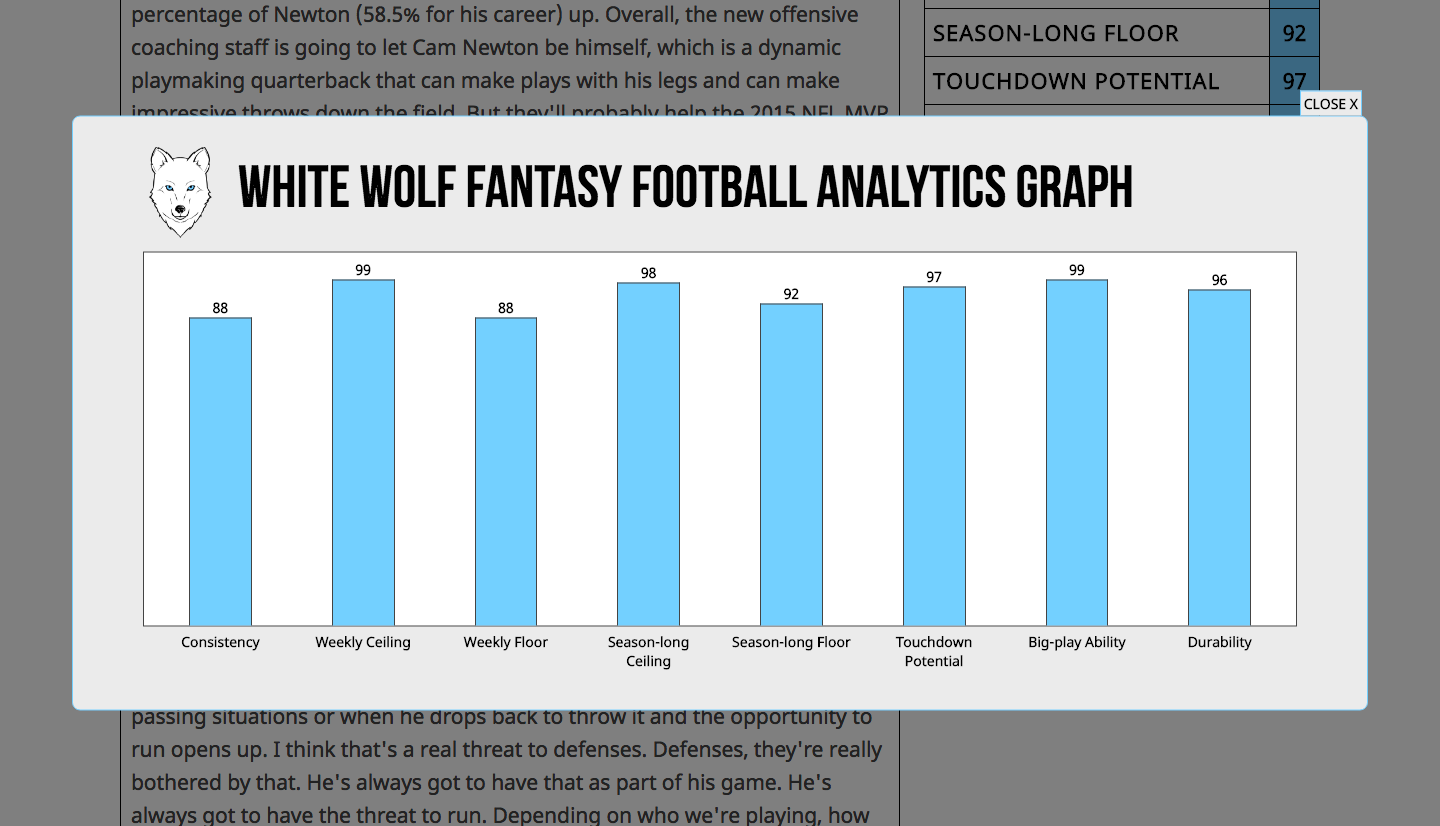 . . .
While we have had the up-to-the-minute fantasy news that gives users information across the NFL they otherwise might not see, along with the fantasy implications of the news, analytics is a new element that should help give an even bigger edge in fantasy leagues.