There's no research on it as far as I know, but I would assume the majority of fantasy football players use industry rankings (ESPN, NFL, CBS, etc.) to make their start/sit decisions each week. Unfortunately, the big companies get a lot wrong because they have too much of a group-think mentality and, to be honest, it doesn't seem like they actually watch the games. They see Terrelle Pryor is six-foot-five and coming off a 1,000-yard season, so he must be good, right? Oh, Odell Beckham Jr. is going to be active this week? Put him in the top five!
I'm not bashing them to make us look better—we get a lot of stuff wrong, too—but to explain that you don't need the "experts" at ESPN or NFL Network to have a successful fantasy season. Actually, the opposite is true. I bet those who might have opted for DeMarco Murray over Jay Ajayi and Terrelle Pryor over Stefon Diggs like ESPN suggested aren't too happy right about now.
In reality, the popular fantasy analysts get it wrong so much it's crazy. If you have the ability to watch a lot of football, you should do that and think for yourself. Find someone you trust (hopefully us) and mix their advice with your own knowledge. I think you'll like the results.
As always, you can check our weekly rankings for all your lineup decisions. This article will give a description as to why I have certain players higher ("Thumbs Up") or lower ("Thumbs Down").
QUATERBACK
Thumbs Up of the Week: Cam Newton (v NO)
We won't know for a couple more weeks if Newton's early-season struggles are due to offseason shoulder surgery or this is just who he is dating back to last season when he completed 52.9% of his passes, but I'm assuming it's the former. Sunday's matchup with a Saints defense giving up 27 fantasy points per game will be telling, and I like Cam to bounce back in a big way. When he was healthy against New Orleans in 2015, Newton had 646 yards and seven touchdowns through the air and 82 yards and a score on the ground. He's a high-upside QB1.
Thumbs Up: Kirk Cousins (v OAK)
Cousins is one of the players that the big-company analysts must not have watched or paid attention to in the preseason, as it seemed pretty clear that Washington's offense was not at all in sync with Pierre Garcon and DeSean Jackson gone. I've seemingly been the only one low on him for the first two weeks of the season, but he's in a great spot for Week 3. The Raiders are going to score points, and Cousins is going to do his best to keep up on Sunday Night Football against a weak secondary. He's in the QB1 conversation for the first time in 2017.
Thumbs Up: Carson Palmer (v DAL)
Palmer has burnt us twice in really good matchups, but I'm giving him one more chance before throwing in the towel. There's a decent chance the 37-year-old is just done, but I think he'll have a big game against the Cowboys' banged-up secondary on Monday night. For as bad as he's played, Palmer is averaging exactly 300 yards a game, and he gets one more shot as a QB1 option in 12-team leagues.
Thumbs Up: Matthew Stafford (v ATL)
I'm still not high on his season-long outlook, but Stafford has played as well as just about anyone through two weeks, and now he should be in a shootout with Matt Ryan and the Falcons this Sunday. Atlanta has an underrated and improving defense, but the NFL's highest-paid player has thrived in high-scoring games before. I have Stafford ranked as my eighth quarterback for Week 3.
Thumbs Down of the Week: Carson Wentz (v NYG)
Early indications are that cornerback Janoris Jenkins will be ready for Sunday's divisional matchup, so New York's pass defense will be a full strength as they travel to face the Eagles. Yes, Carson Wentz has the third-most points among fantasy quarterbacks through two games, but it's such a small sample size, and as I've said before, you're playing a guy for what he will do, not what he's already done. He's also been relying on heavy volume, and after a week of complaining from the Philadelphia media (and some of his own players), Doug Pederson will likely dial back the pass attempts.
Thumbs Down: Marcus Mariota (v SEA)
He's still usable because the game is at home, but Mariota should be avoided if possible as the Seahawks come to town. The third-year quarterback is a lot closer to Aaron Rodgers (16 points) than Brian Hoyer (one point), but I doubt he's able to match the quality fantasy performance Rodgers had in Week 1 against Seattle. You're hoping for production as a runner.
Thumbs Down: Deshaun Watson (@ NE)
Speaking of production as a runner, Deshaun Watson rushed five times for 67 yards and a touchdown—a 49-yard highlight—in his first career NFL start. Don't expect a repeat against Bill Belichick and the Patriots, though, as the coaching staff will make sure they don't let the rookie beat them with his legs. New England is extremely tough against rookie quarterbacks, particularly at home, and it won't be wise to chase rushing numbers with Watson in this one.
Thumbs Down: Dak Prescott (@ ARI)
Dak has been a solid fantasy option against tough defenses in Week 1 and 2, as he's averaged 15.5 points per game. He gets another tough draw against Arizona, and you shouldn't be fooled by them being in the bottom seven of points allowed to the quarterback position through two games. With Patrick Peterson potentially erasing Dez Bryant, this could be a long night on the road for Prescott.
. . .
RUNNING BACK
Thumbs Up of the Week: Christian McCaffrey (v NO)
McCaffrey should obviously be in lineups every week as an RB2 in standard leagues and an RB1 in PPR leagues, but we are still waiting for a huge game from him—and it should come this week. First of all, Carolina hosts the Saints, whom have allowed the most receiving yards to running backs this season. Also, with Greg Olsen (foot) out, McCaffrey should take a lot of his targets and be Cam Newton's security blanket. The eighth-overall pick is my eighth-ranked running back for Week 3.
Thumbs Up: Isaiah Crowell (@ IND)
Cleveland has struggled to get the running game going against two tough defenses in Baltimore and Pittsburgh, but things should be easier against the Colts on Sunday, as the Browns' offensive line has a clear advantage over Indy's front. Crowell should be fed to keep the ball out of DeShone Kizer's hands as much as possible, and he should push for 20+ carries in an expected-to-be-close game after toting it 17 times a week ago. He's a solid RB2.
Thumbs Up: Ameer Abdullah (v ATL)
Good things happen when you stick with the running game, and the Lions did that on Monday night against a top-notch New York defense, as Abdullah rushed 17 times for 86 yards and broke a couple long runs when Detroit was able to open up a hole. With 35 touches through two games, Abdullah is a nice RB2 play for as long as he's healthy. He has a good floor with high upside in a track meet with Atlanta this week.
Thumbs Up: Joe Mixon (@ GB)
Now is the time to trade for Joe Mixon, as the Bengals just switched offensive coordinators and are in desperate need for a win at 0-2. Jobs are on the line if Cincinnati doesn't turn things around, and Marvin Lewis didn't draft Mixon to have him play a limited role. I expect new offensive coordinator Bill Lazor to commit to the talented rookie, and he will be an RB1/RB2 if he gets 20-25 touches a game like he should. For this week, he's a hopeful FLEX play in a game where the Bengals need to keep up with Aaron Rodgers.
Thumbs Down of the Week: Leonard Fournette (v BAL)
As is often the case with elite players in the "Thumbs Down" section, I'm not saying you should bench Fournette, but in a rare case where you have other really good options, it should be a consideration. The Ravens have the NFL's best defense from what I've seen so far, and they will make Blake Bortles try to beat them like they did to DeShone Kizer last week, when Isaiah Crowell had just 33 yards on 17 carries. The Browns have a better line than the Jags, so while Fournette is a better player, he might not have much more success. He's a low-end RB2.
Thumbs Down: DeMarco Murray (v SEA)
A tweaked hamstring and a talented backup is a terrible combination for fantasy owners, but that's what happened to Murray a week ago, and it could have season-long implications. Head coach Mike Mularkey said he remains the starter, and while I believe him, NFL coaches aren't exactly truthful with the media (and they shouldn't have to be). Murray is still a better option than Derrick Henry, but against Seattle, he's just a FLEX play.
Thumbs Down: Mike Gillislee (v HOU)
Gillislee, too, is just a FLEX play, coming in right behind Murray in my rankings for this week. You never know what kind of game plan New England is going to use in a given week, but I'm thinking there's a good chance James White and the short-passing game is used more than Gillislee slamming it between the tackles against J.J. Watt and company. The Pats' goal-line back averaged just 3.5 yards per carry against two softer defenses, so you're hoping for a touchdown to make him worth starting.
Thumbs Down: Paul Perkins (@ PHI)
Paul Perkins would probably give a lot for Gillislee's 3.5 yards per carry average, as the Giants' starter is averaging just 1.9 yards per carry on the season. Perkins doesn't deserve too much blame behind New York's weak (to be kind) offensive line, but backup Orleans Darkwa does have five more yards on eight fewer attempts. Unless they give fourth-round pick Wayne Gallman a shot—which doesn't seem to be happening any time soon—I would completely avoid this backfield.
. . .
WIDE RECEIVER
Thumbs Up of the Week: Brandin Cooks (v HOU)
Cooks disappointed fantasy owners in Week 2, but as I said in last week's rankings, I was afraid the Saints would try to take him away, which is exactly what they did. The deep threat did have 88 yards in Week 1, and this week, he will face an injured Houston secondary, so he'll hopefully be able to find the end zone for the first time on his new team. Cooks is a top-five play for me in standard leagues.
Thumbs Up: Sammy Watkins (@ SF)
A "Thumbs Up" for me in each of the first two weeks, Watkins was hurt by a lopsided score in the season opener and the Redskins playing keep-away with 40 rushing attempts in Week 2. Still, he's caught all seven of his targets this season and there's no one on the 49ers that can guard him on Thursday night. Sean McVay knows he needs to get his playmaker some deep shots, making him a high-upside WR2.
Thumbs Up: Jamison Crowder (v OAK)
One of the biggest fantasy disappointments through two weeks, particularly in PPR leagues, Jamison Crowder is in for a big game on SNF. The Raiders have bigger cornerbacks that will struggle to contain the five-foot-nine receiver, whom could see more targets with Jordan Reed playing through toe and chest injuries. Crowder and Reed are the only two guys with chemistry already established with Kirk Cousins, and the wideout is a good WR2 option.
Thumbs Up: J.J. Nelson (v DAL)
Even with Carson Palmer struggling, J.J. Nelson has had lines of 5/43/1 and 5/120/1 to start the season, with the latter coming last week when John Brown was out. Nelson will look to keep things going against the Cowboys' questionable secondary, and he's got the speed to get behind any defense. J.J. is a high-upside FLEX.
Thumbs Up (BONUS): DeVante Parker (@ NYJ)
Just to follow up on my opening, this is exactly what I'm talking about when it comes to industry "experts." Parker is a monster-talent in a tremendous matchup, making him a top-10 play for me. According to ESPN, though, he's barely a top-30 option. Maybe that's where he ends up, but the breakout candidate is an every-week, high-end WR2 for me with room to grow.
Thumbs Down of the Week: Terrelle Pryor (v OAK)
Terrelle Pryor was crowned with high-end WR2 status by seemingly everyone but us heading into the 2017 season, and having watched all his snaps this year, it's safe to say it's been a struggle for the former quarterback. Pryor was shutdown by bigger cornerback Trumaine Johnson in Week 2, and now he will be faced with the physical Sean Smith on Sunday night. His role and speed/size combination could lead to a big game, but it looks ESPN is finally catching up by pushing him out of WR2 status in their Week 3 rankings.
Thumbs Down: Dez Bryant (@ ARI)
Dez has actually fared OK in two tough matchups to start the year, as he's averaging 7.5 fantasy points per game thanks to a touchdown against Denver, but I would argue that Patrick Peterson is the best corner he'll face all year. If Peterson shadows him, it could be a rough night after which we will see that average drop closer to five than double-digits. Bryant is just a decent FLEX option.
Thumbs Down: DeAndre Hopkins (@ NE)
The next expected target for the Patriots to take away, DeAndre Hopkins remains in the FLEX conversation due to volume, but I wouldn't feel confident playing him. New England's focus in Week 1 was Travis Kelce (40 yards, zero touchdowns), and in Week 2 it was Michael Thomas (89 yards, zero touchdowns). Those are two elite players that averaged just six fantasy points against the Pats, and there's no one else they really have to worry about on Houston's offense.
Thumbs Down: Mike Evans (@ MIN)
Mike Evans enjoyed single-coverage against the Bears, but he might not feel the same after he matches up with Xaiver Rhodes on Sunday. Rhodes has held Michael Thomas and Antonio Brown to 45 and 62 yards, respectively, and neither guy was able to come close to scoring. It's tough to take him out of lineups, but Evans just a low-end WR2 for this week.
. . .
TIGHT END
Thumbs Up of the Week: Hunter Henry (v KC)
In last week's article, I said, "Maybe I'm just losing my mind, but I still have Henry as a midrange TE1 after getting zero targets in Week 1." Well, he caught seven passes for 80 yards in Week 2, so fortunately I'm not losing my mind…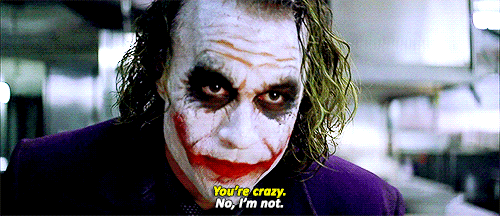 …and I think Henry is a top-five option for the rest of the season now that Antonio Gates touchdown record is out of the way. Kansas City is tough against the position, but the 22-year-old is good enough to be in lineups.
Thumbs Up: Jack Doyle (v CLE)
Cleveland is allowing 14 fantasy points per game to tight ends through two games, and it's not like they were facing Gronk and Travis Kelce. That's essentially 80 yards and a touchdown in each game, and Jack Doyle just had 79 yards in Jacoby Brissett's first start, which was against a team in the Cardinals that's good against opposing tight ends. Doyle is a streaming option.
Thumbs Up: Eric Ebron (v ATL)
Ebron found the end zone in Detroit's win over the Giants, and he should have some more chances in a potential track-meet-style game against Atlanta on Sunday. The former first-round pick is still just 24-years-old, so perhaps this is the year he puts it all together.
Thumbs Up: Jared Cook (@ WAS)
Oakland has seemed intent on getting Cook involved through two games, as he is on pace (albeit a very small sample size) for 72 catches, which would shatter his career-high of 52. The Redskins are not very good at defending opposing tight ends, so Cook is an upside streaming option for Week 3.
Thumbs Down of the Week: Jason Witten (@ ARI)
As I said for Carson Wentz, you need to value a guy based on what he will do, not what he's already done. Jason Witten has put up impressive numbers to start the season, but he's clearly past his prime and is in for a huge regression from his current record-breaking 136/1,248/16 pace. The Cardinals are stingy against tight ends, and I think Witten is a prime sell-high candidate if someone is clueless enough to go for it or is a Cowboys fan living in the past.
Thumbs Down: Martellus Bennett (v CIN)
Bennett is another one of those seen very favorably heading into the season, but he's not performed well at all through two games. Marty B now faces a tough test with the Bengals on ten day's rest, and even if Jordy Nelson is out, he's not a TE1 option in my opinion.
Thumbs Down: Evan Engram (@ PHI)
Before fantasy owners get too excited about Evan Engram, they need to realize his touchdown came on a completely-busted coverage by the Lions. Engram has a bright future and is a part of the offense this year, but he's not a reliable fantasy option, especially against Philly this week.
Thumbs Down: David Njoku (@ IND)
I think Njoku has an even brighter future than Engram, but he, too, isn't a reliable fantasy option in 2017. People might want to snatch him as a plug-and-play off waivers against the Colts, but there are much better options, even if they don't have the draft pedigree of the first-rounder.
. . .
DEFENSE
Thumbs Up of the Week: Philadelphia Eagles (v NYG)
Have you watched the Giants' offensive line in action this year? It's not quite as bad as Minnesota's a year ago, but it's still pretty bad. The Eagles defensive line might literally devour Eli Manning on Sunday afternoon in Philadelphia. This unit is only behind the Ravens for D/ST options this week.
Thumbs Up: Pittsburgh Steelers (@ CHI)
The Buccaneers nearly shutout the Bears in Week 2, and the Steelers will try to put on another strong defensive performance against them on Sunday. If T.J. Watt (groin) can't go, it would hurt, but not enough to take them out of high-end streaming consideration.
Thumbs Up: Miami Dolphins (@ NYJ)
The Jets are getting better quarterback play than people realize, but the skill-position players don't put much fear in defenders. After holding Philip Rivers and the Chargers to 17 points, Miami's defense might be even better this week in a potential blowout.
Thumbs Up: Indianapolis Colts (v CLE)
Make your pick out of the Colts and Browns in perhaps the worst offensive matchup we'll see all year. I give the edge to Indy at home facing an seemingly overwhelmed DeShone Kizer.
Thumbs Down of the Week: Houston Texans (@ NE)
Don't play defenses on the road against the Patriots. That's all that needs to be said.
Thumbs Down: Carolina Panthers (v NO)
The Panthers look like the best defense in the NFC and perhaps the NFL, but Drew Brees is a lot tougher matchup than Brian Hoyer or Tyrod Taylor. If you want to be loyal to Carolina's D/ST, that's cool, but I'd look elsewhere for Week 3.
Thumbs Down: Kansas City Chiefs (@ LAC)
Philip Rivers is ready for a shootout on any given Sunday, and with 19 points per game through two weeks, a 30-spot feels like it may be coming. Also, the Chiefs don't have the same kind of upside with Eric Berry out.
Thumbs Down: Cincinnati Bengals (@ GB)
Like with the Patriots, it's a general rule to not play defenses traveling to take on Aaron Rodgers at home.