As the calendar turns from October to November, the first official photo from the final season of Game of Thrones has been revealed. Entertainment Weekly has the first photo from the set on the cover of this week's magazine, featuring Jon Snow (Kit Harington) and Daenerys Targaryen (Emilia Clarke).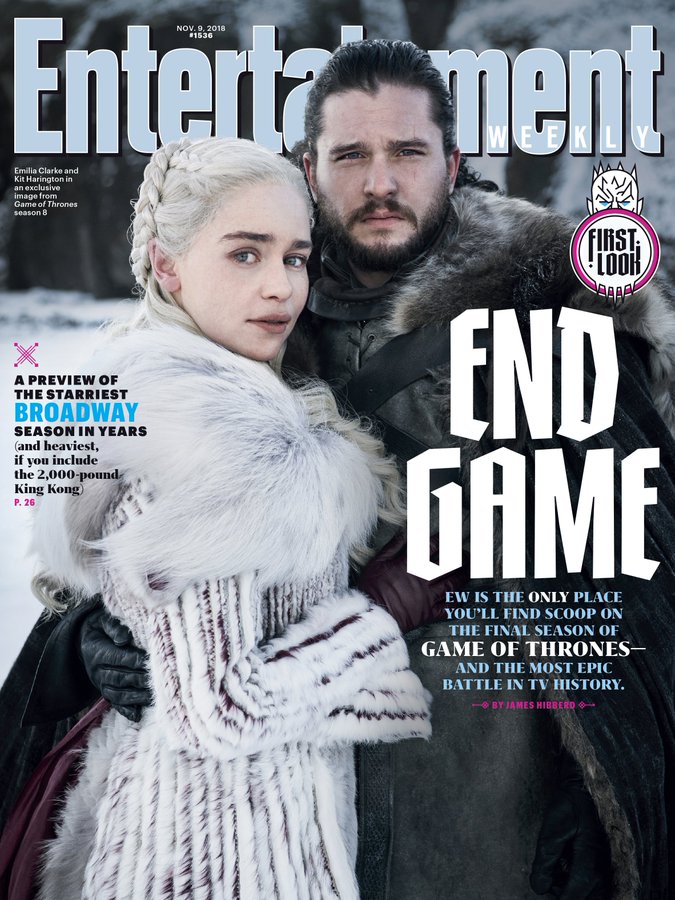 There has been a lot of mystery surrounding Game of Thrones' final season, but the cover shows the two last known remaining Targaryens still together—though when Season 7 ended, it was unknown to them they were actually related. The dubious relationship between Jon and Daenerys is likely one of the biggest storylines in Season 8.
EW also says the final season will have "the show's biggest battle yet," calling it "the most epic battle in TV history" on the magazine's cover—which is not a surprise and is fully expected.
The HBO hit series has hit all the right notes throughout its first seven seasons, and its final six-episode run is sure to be epic.
Season 8 of Game of Thrones will premiere in 2019.