HBO has been mostly quiet about Game of Thrones since it ended last month, but the show's official YouTube account unexpectedly released a clip from the Limited Edition Game of Thrones Complete Series Box Set this morning.
So, it looks like the four living Starks that ended the series—played by actors Kit Harington, Sophie Turner, Maisie Williams, and Isaac Hempstead-Wright—will be a part of the reunion hosted by Conan O'Brien, and as previously announced, Sean Bean (who played Ned Stark) will be there, too.
And you may have noticed that at the end of the YouTube video, we got a look at the appearance for the item itself: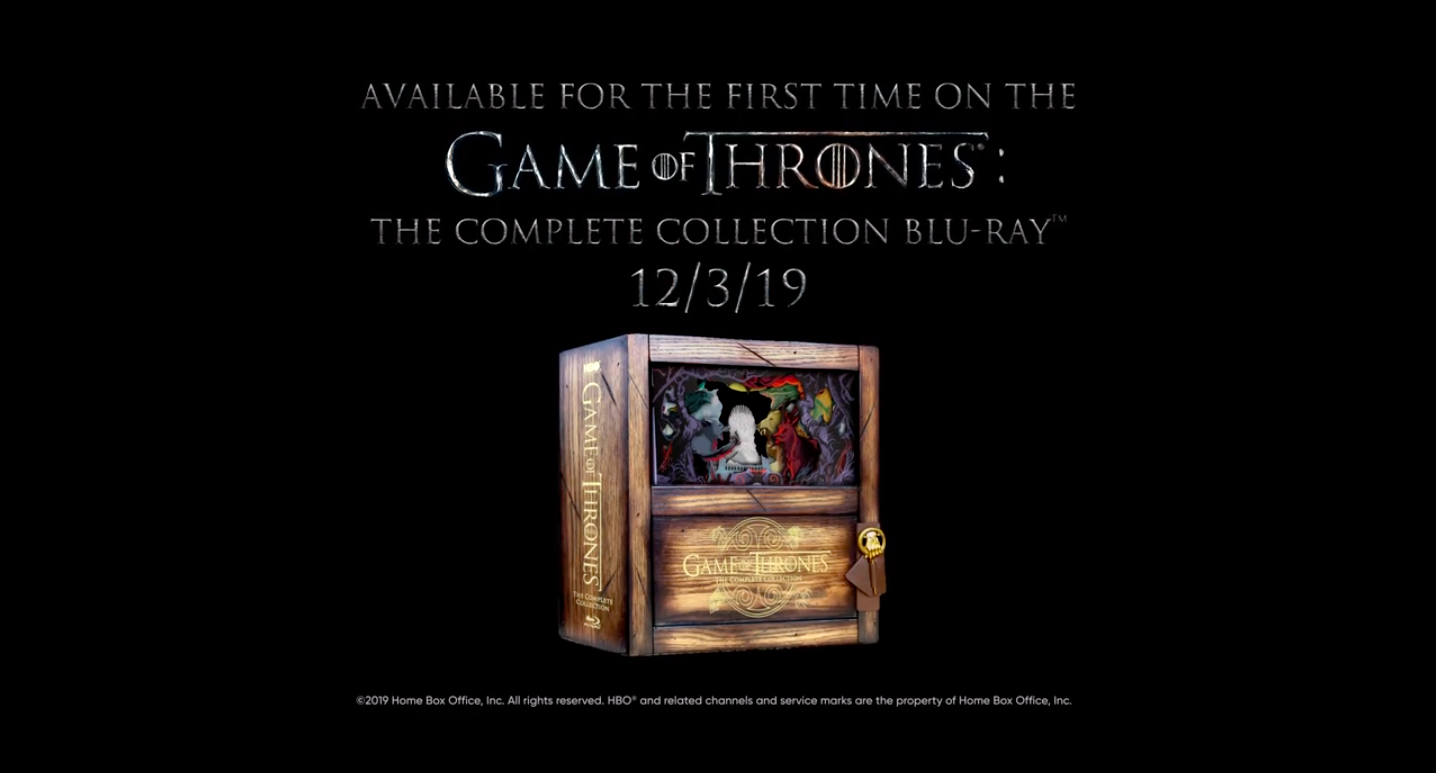 It's unclear if the reunion is limited to the actors shown in the clip, but there are a couple seats open—perhaps for Richard Madden (who played Robb Stark) and Michelle Fairley (who played Catelyn Stark).
[UPDATE: A currently-unlisted video on the official Game of Thrones YouTube channel dives deeper into The Complete Collection, and adds that Sean Bean, Mark Addy, and Jason Mamoa are among the past cast members that will appear in the reunion special:]
Also, there might be a chance that the actors were split up because there were so many in Game of Thrones, as it would be a surprise if the other principle actors—Emilia Clarke (Daenerys Targaryen), Peter Dinklage (Tyrion Lannister), Nikolaj Coster-Waldau (Jaime Lannister), and Lena Headey (Cersei Lannister) weren't a part of the footage.
If the clip wasn't enough to get you to buy the Limited Edition Box Set, we are hoping it is soon confirmed to be in 4K, which would make it a must-purchase or a great gift for any Game of Thrones loyalist, especially with the release date coming just before Christmas.
The 'Game of Thrones' Complete Series Collector's Edition Box Set will release on December 3, 2019.