Production for the final season of Game of Thrones starts this month, and a mobile game for HBO's hit series will also be out in a few weeks. "Game of Thrones: Conquest" is a mobile game being released in association with Warner Bros. Games, and a teaser trailer was released today.
On the game's official website at gotconquest.com, there's a description of the game: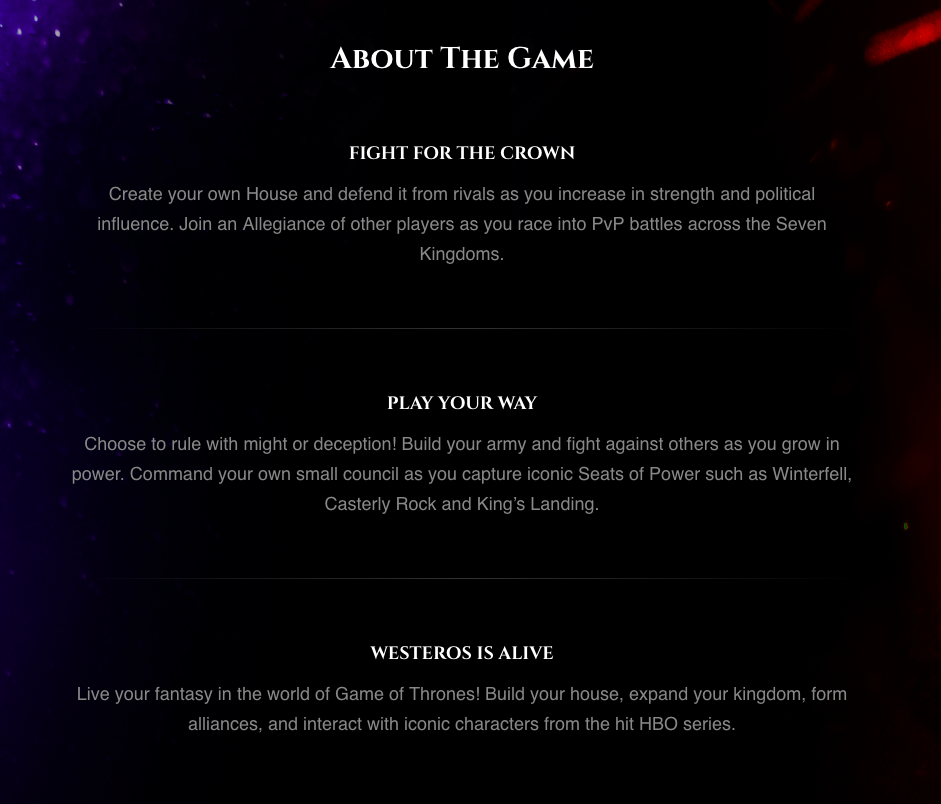 If you download "Game of Thrones: Conquest" in the first week, you get what they call a "$50 value" via the Prepare for War Bundle. So this will obviously be a game you have the option of paying for—"freemium," which many parents are not a fan of.
Because of Game of Thrones' popularity, this game could quickly shoot up the charts on the App Store and on Google Play. Apparently over 100 million people play the popular mobile game Clash of Clans, which could be similar to "Game of Thrones: Conquest", so the market is there.
"Game of Thrones: Conquest" will be available for download on October 19.