Winter is coming.
In one week, Game of Thrones: The Complete Collection and The Complete Series will be available on Blu-ray and DVD, along with Season 8 becoming available on Blu-Ray, DVD, and 4K Ultra HD.
The Complete Collection is an ultra-premium, limited edition Blu-Ray with special packaging, while The Complete Series includes all the same content without the premium packaging.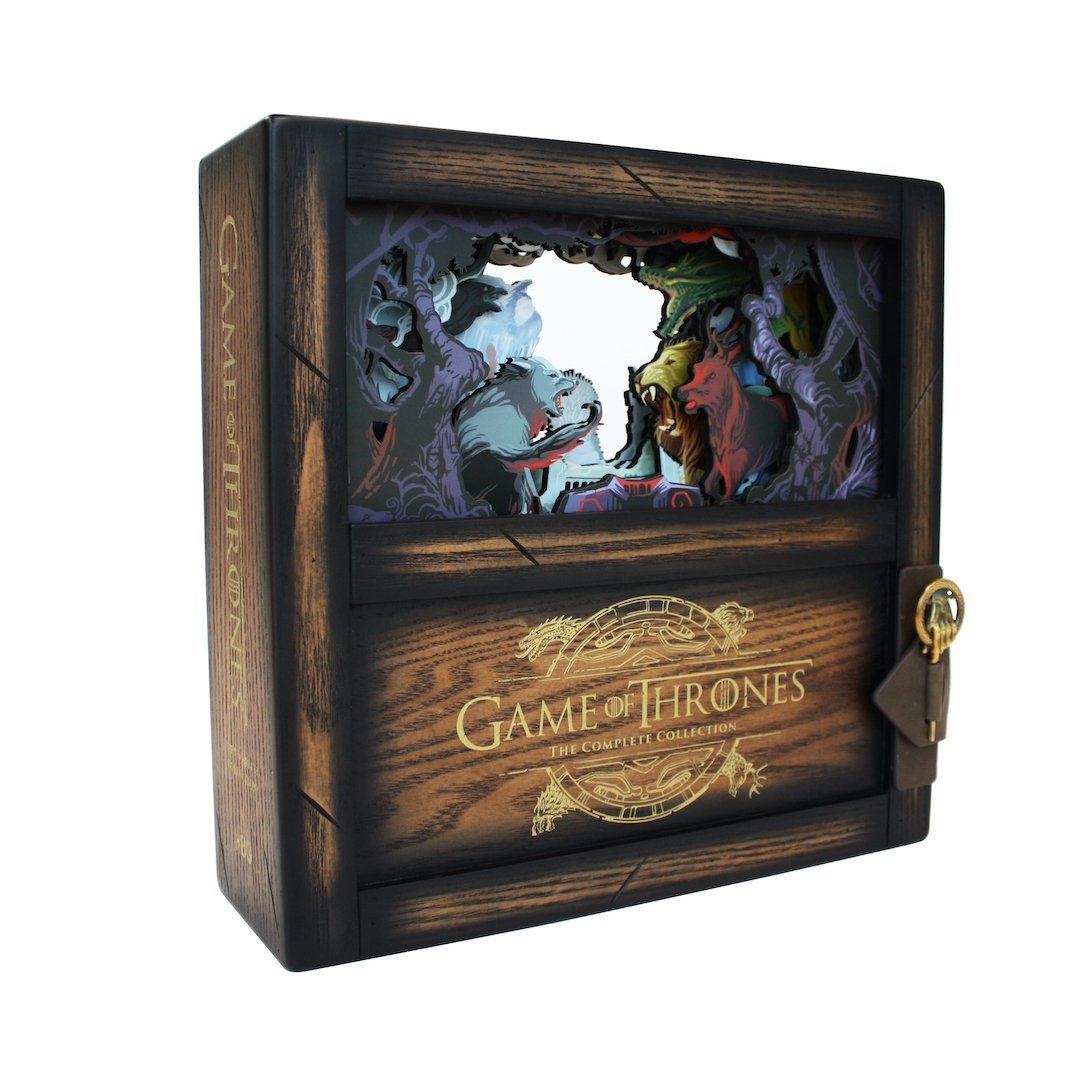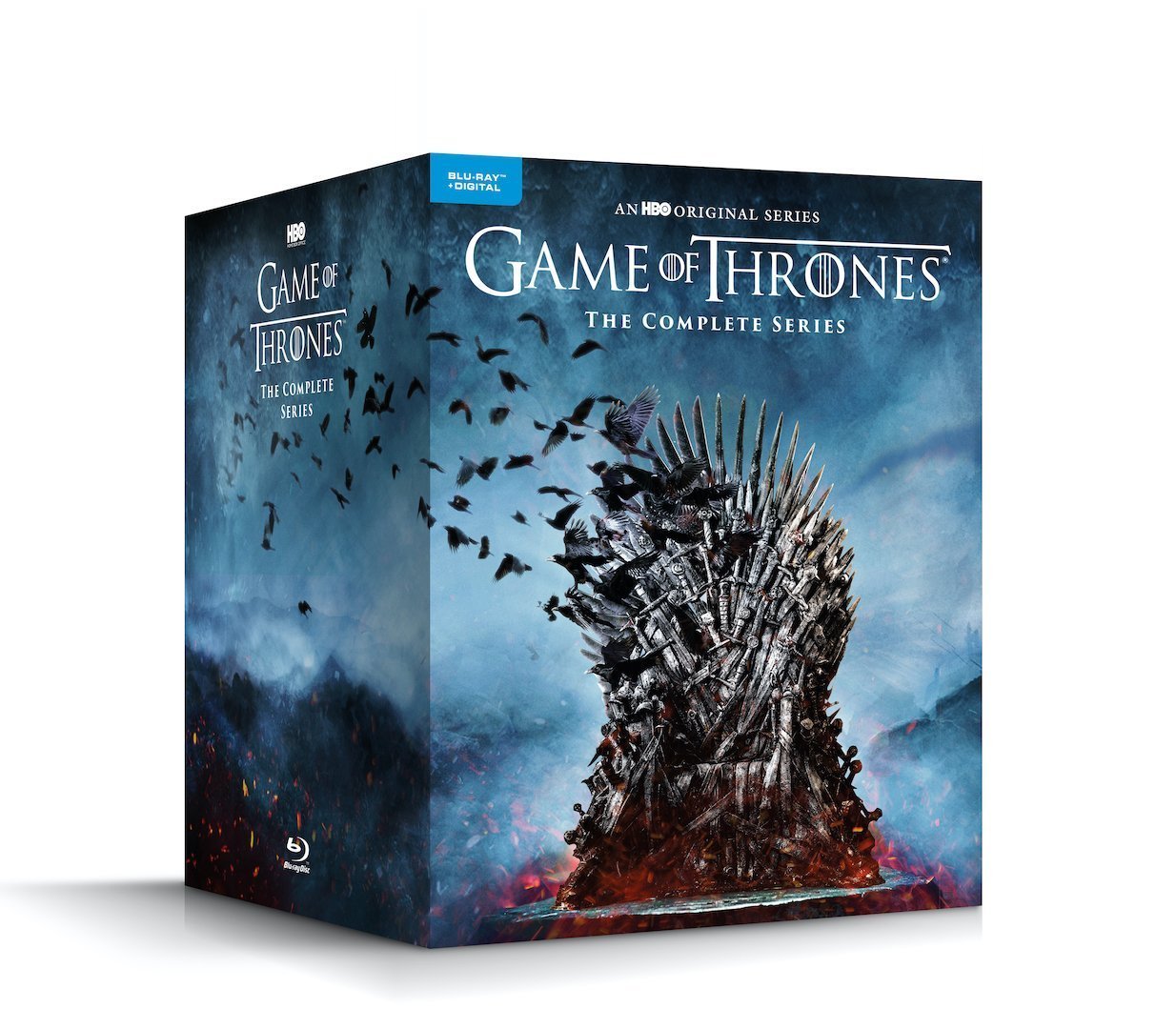 The press release from back in the summer announcing the complete Game of Thrones series reads in part:
Game of Thrones: The Complete Collection is packaged in a visually stunning wooden shadow box case, featuring beautiful, multi-layered panel designs by Robert Ball (the artist behind the "Beautiful Death" series) that summarize the Game of Thrones story. Each season is represented by a different layer, showcasing iconic characters and memorable moments from the show, all clambering toward the Iron Throne. The set also contains a "Hand of the King" pin clasp, which holds all nine custom plated disc sleeves.

 

Based on the best-selling novel series by George R.R. Martin, Game of Thrones holds the record as the most awarded series in television history, earning a total of 132 Emmy nominations and 47 wins to date. The megahit drama also stands as HBO's most-viewed program ever, with the final season averaging a record-setting 44 million viewers in the U.S..

 

The ensemble cast includes Emmy and Golden Globe winner Peter Dinklage (Tyrion Lannister), Lena Headey (Cersei Lannister), Emilia Clarke (Daenerys Targaryen), Kit Harington (Jon Snow), Sophie Turner (Sansa Stark), Maisie Williams (Arya Stark), Nikolaj Coster-Waldau (Jaime Lannister) and Iain Glen (Jorah Mormont).
(Game of Thrones has since won 12 more Emmys for the final season, bringing their total Emmy wins to 59.)
Aside from getting all 73 episodes of the epic groundbreaking series, fans also get bonus content from all eight seasons, along with new content including the Game of Thrones: Reunion Special, a reunion show shot live in Beflast with cast members both past and present.
We reached out to HBO for comment, and we received word that there are no plans to release the complete series in 4K. But the Blu-ray is the best way to re-watch the entire Game of Thrones series this winter and in the winters to come.
Game of Thrones: The Complete Collection will be available on December 3 and can be purchased at Walmart, Amazon, Best Buy, and Target.