The Los Angeles Rams have finally revealed their new look, with fresh uniforms to complement their new team logo for 2020.
🚨 2020 🚨

A new era in Los Angeles. pic.twitter.com/Qc8vv2mUd3

— Los Angeles Rams (@RamsNFL) May 13, 2020
The Rams have had a bunch of looks over the years, but most fans will be happy with the blue and yellow color scheme becoming the new focus for the franchise's uniforms. Aside from that, the Rams got pretty ambitious with this.
The white uniforms appear to the be the only ones in the league that are not true white, as the Rams are instead going with an off-white look "inspired by the color of a ram horn and the sands of LA." Also, the away uniforms fit the entire "Los Angeles Rams" name on the upper left torso area. (The home uniforms only say "Rams", as is customary for most NFL jerseys.)
Like the Falcons earlier this offseason, the Rams have decided to utilize gradients in their new appearance, with the emphasis in the numbers, which also have the horn-like look as is the case with the new LA logo.
The Rams also revealed that they'll have an additional uniform coming to the new lineup in both 2021 and 2022.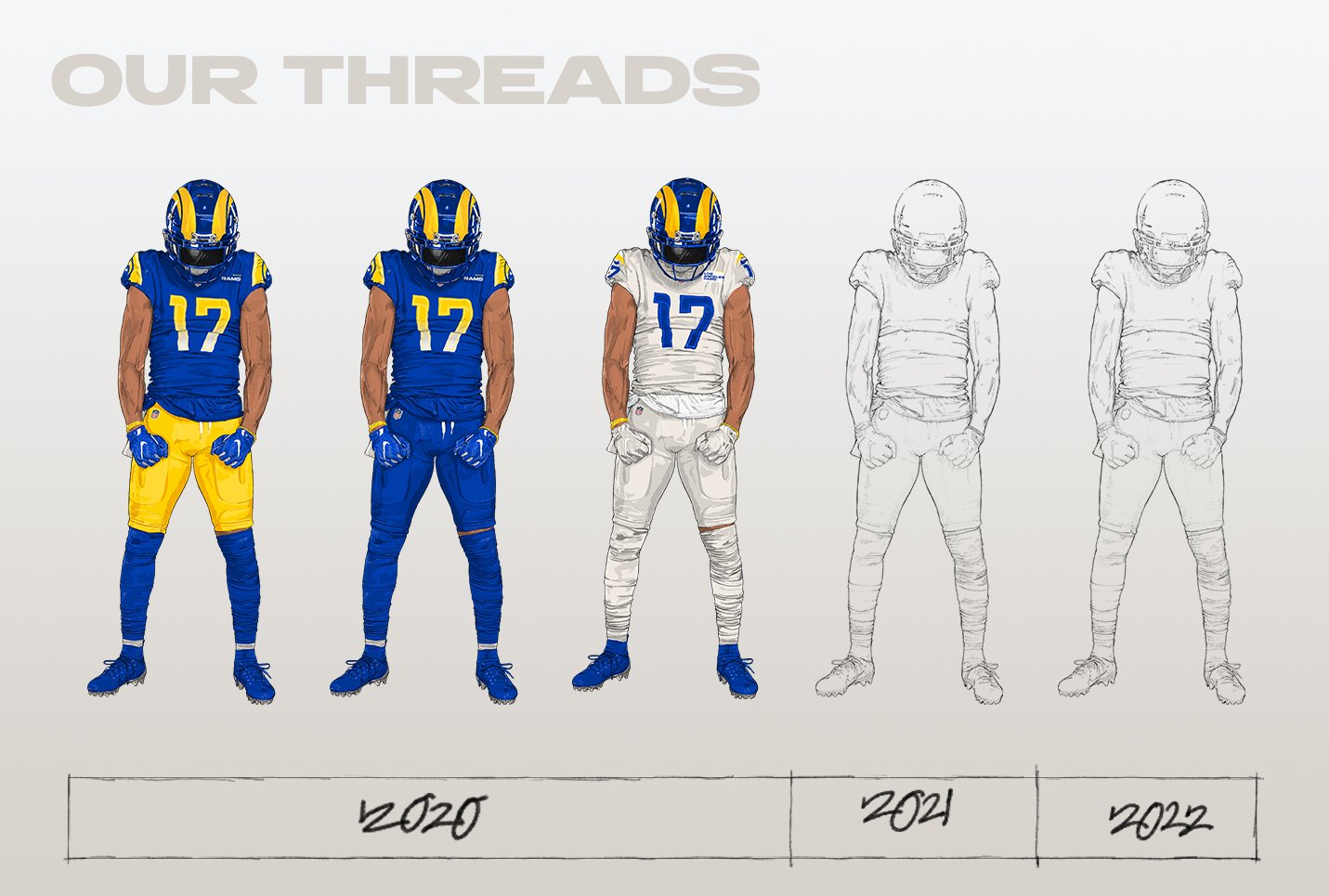 The Rams were the seventh team to unveil new uniforms this offseason in an eventful stretch for change and fashion as the NFL begins its next 100 years after celebrating the league's 100th season in 2019.