The camera angle for NFL games clearly needs to change. I've been saying it for a while now, as it's obvious game broadcasts—for both the NFL and college football—are stuck in the past. The clear majority of households today have excellent high-definition televisions, and many are even going to 4K. Picture quality aside, a lot of people have a television that exceeds 50 inches, and the current broadcast angle for football games simply doesn't cut it.
NBC announced that they will present an entire game next Thursday (November 16) between the Titans and the Steelers from a "SkyCam" angle. Here is part of the press release from NBC Sports Group:
"We are excited to present a game with the majority of live-action coverage coming from SkyCam," said Fred Gaudelli, Executive Producer of NBC Sunday Night Football and Thursday Night Football. "After pivoting out of necessity to SkyCam in the New England fog, we've been aggressively planning and testing with the intent of utilizing the system for a full game. Younger generations of NFL fans have grown accustomed to watching football from this angle through their love of video games. This telecast will have a look and feel akin to that experience.  We'll still have our full complement of cameras and will revert to traditional coverage when situations dictate, but the primary viewing experience of the game will come from the SkyCam angle. Thursday Night Football has always been about technical innovation and new technologies, and this production will fit perfectly with that."
In case you missed it, here are a couple angles of how the SkyCam worked when it was used because of fog during the Week 7 Sunday Night Football game between New England and Atlanta (Screenshots via NFL Game Pass):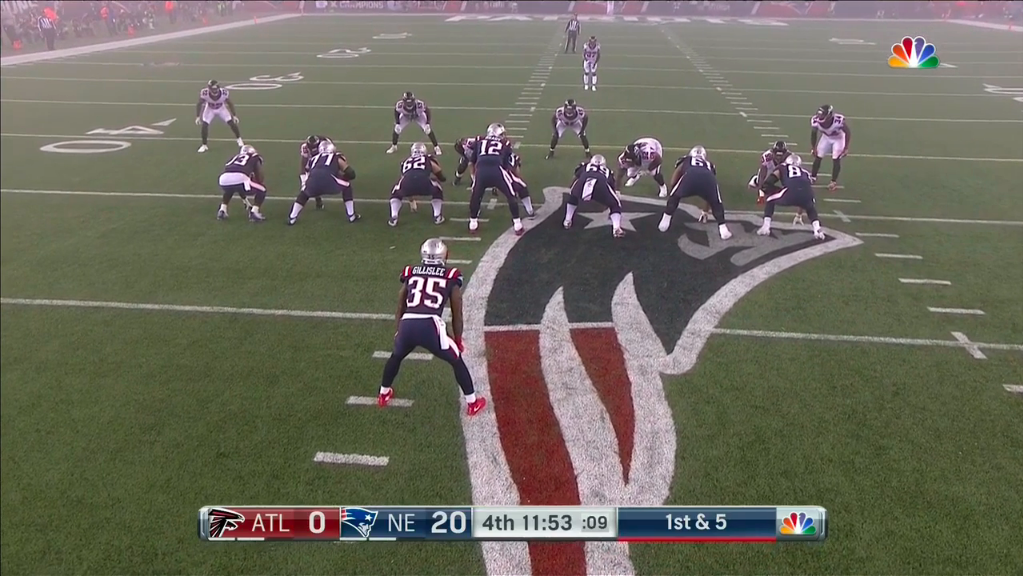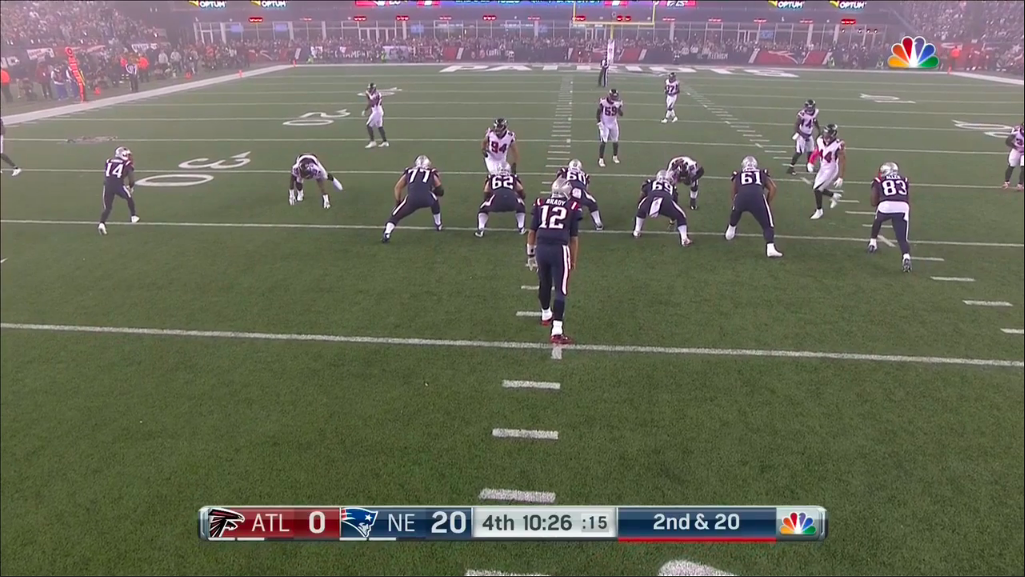 I'm not sure the SkyCam angle is an improvement over the current one. It's difficult to tell the depth during plays, especially when trying to figure out where the first down is. Also, the SkyCam angle is still probably too zoomed in, as the outside receivers aren't even seen on some plays.
ESPN, who it seems rarely does anything correctly today, appeared to be headed in the right direction over the last couple of years with their end zone angle (Screenshots via NFL Game Pass):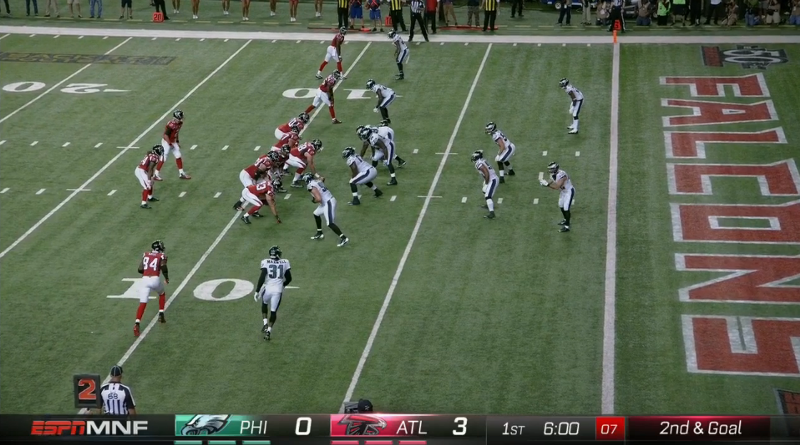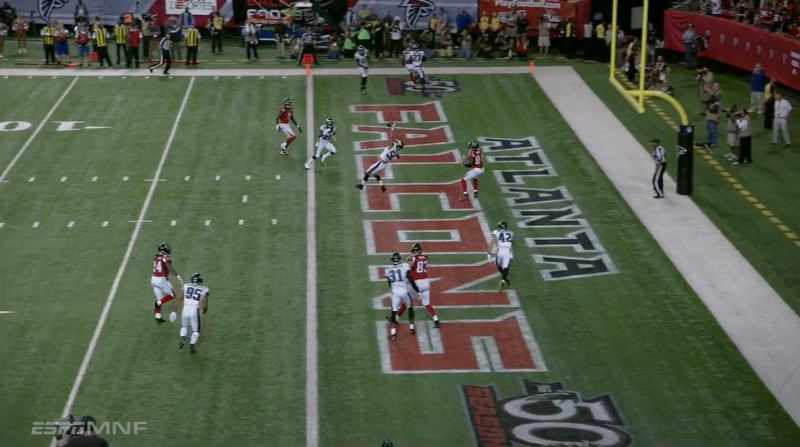 But that angle hasn't been shown this season for whatever reason (at least not that I remember, and I watch every game).
Networks like NBC are right to think about a new camera angle, but I don't think this SkyCam is the correct way to go about it. They want to appeal to a younger generation by using a similar angle to the Madden video games, but it could further anger many fans that have become upset with the NFL's product. However, this is still encouraging because it could lead to other networks like FOX or CBS to decide to try something new with their camera angle.
A change to a soccer-like broadcast angle would be a subtler change that would probably be widely accepted by fans, and it'd give a much better viewing experience at a time almost everyone is watching games on a big high-definition television. It would allow viewers to see a guy breaking open downfield in real-time, very much like a striker in soccer getting behind the defense—the angle makes for much more excitement. Perhaps making the camera angle too much like being at the actual game would cost owners in ticket sales, but if it's about making the viewing experience as good as possible for consumers at home, the NFL has an easy choice.