Tonight, the New England Patriots are receiving their rings for winning Super Bowl LI in February.
Photo via the Patriots on Twitter: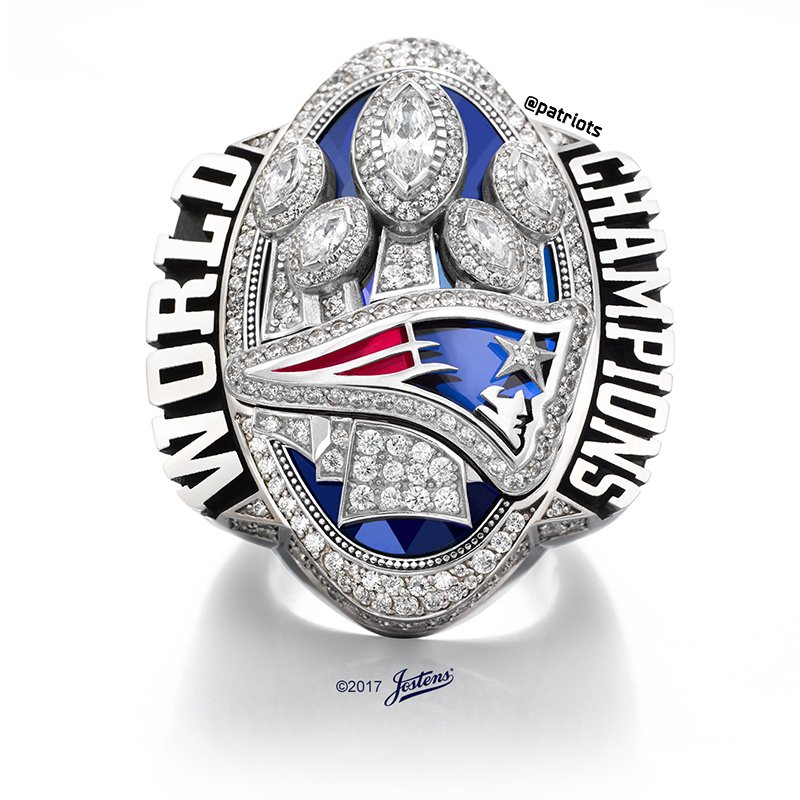 The team released a video introducing the stunning rings.
Introducing ring no. 5! pic.twitter.com/wGKLczbEDs

— New England Patriots (@Patriots) June 10, 2017
The Super Bowl rings can be viewed in the gallery on the Patriots website. The five Lombardi trophies are displayed on the face of the ring, with the Patriots logo right in front. The right side of the ring displays the Super Bowl LI logo, the 34-28 score of the game, the team's 17-2 record on the season, and the quote from owner Robert Kraft, "Unequivocally The Sweetest."
The inside of the ring says "We are all Patriots," a 2002 quote from Kraft in the center. And it says "Greatest Comeback Ever" on the side.
Photo via the Patriots on Twitter: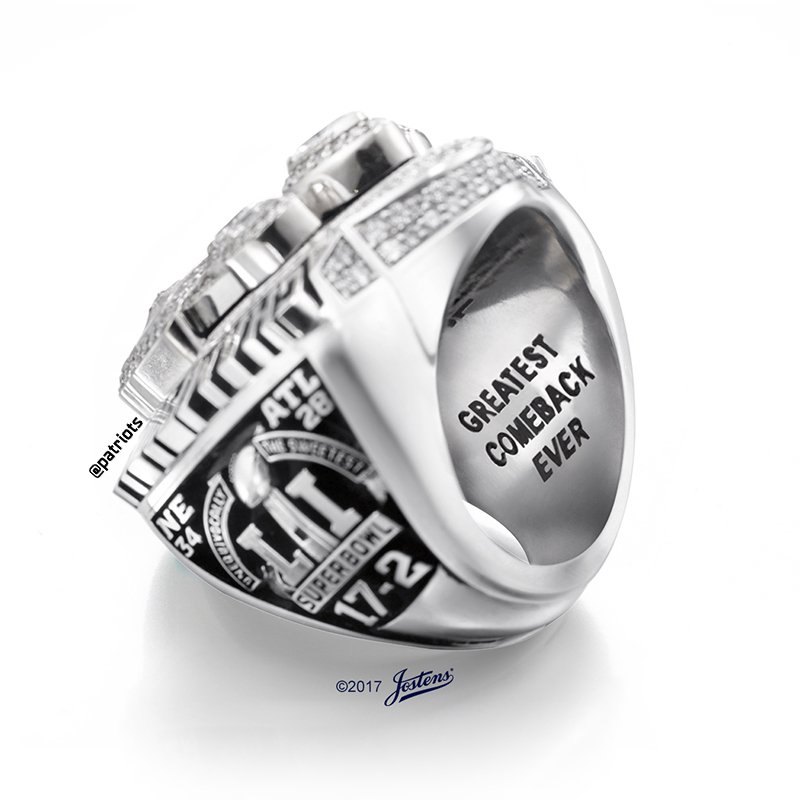 If they keep it going, the Patriots might run out of room to fit all the Lombardi trophies on potential future rings.