Getting rid of the ball quickly with a good release point is critical for quarterbacks, as an ideal release is basically a prerequisite for playing in the NFL. Timing a quarterback's release is inexact because every throwing motion is so different (like how each quarterback starts the motion with their arms and shoulders) that the variable of when to start the timer makes it difficult. I've always noticed when NBC tries to display the quarterback release times during Sunday Night Football, both the start and end of the clock are way off almost every time—it's not easy to do for things happening in under 0.4 seconds. But mostly using the eye test, these are the quarterback I believe have the quickest releases in the NFL.
1. Tom Brady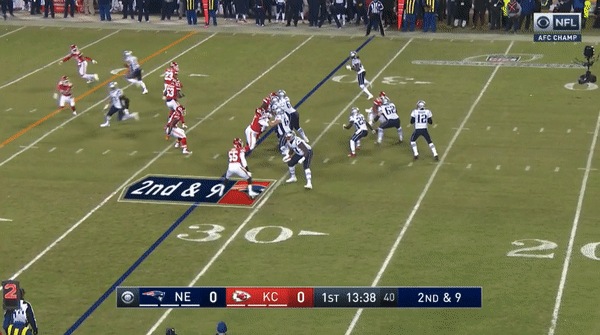 As you'd expect, the greatest quarterback of all-time is excellent at everything that's most important for the position, and that includes a top-tier release. Tom Brady works to get his throwing motion as consistent as possible so he can deliver strikes on gamedays, and his constant mastering of his skills leads to him getting rid of the ball as fast as he's capable. And not only is Brady's release super quick, but his mind is like a machine with the decisions—almost always the right decisions—he makes.
2. Jimmy Garoppolo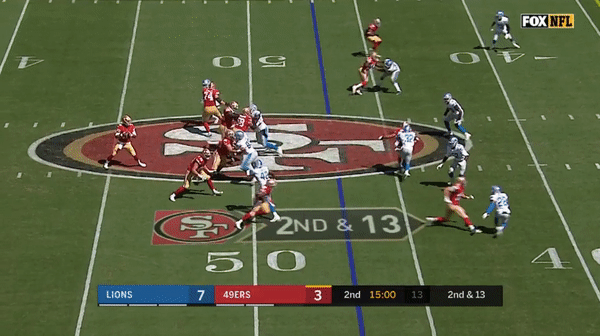 A former Brady understudy, Jimmy Garoppolo almost looks like a clone of Brady sometimes—and that includes the release. Along with his accuracy, Garoppolo's throwing motion is part of what made him appealing as a prospect, and the Patriots in particular identified those traits to make him a second-round pick in 2014. The lightning release is a big reason Garoppolo was able to lift a poor offense on a bad team to go 5-0 as the Niners starter after just arriving in a trade from the Patriots in 2017.
3. Derek Carr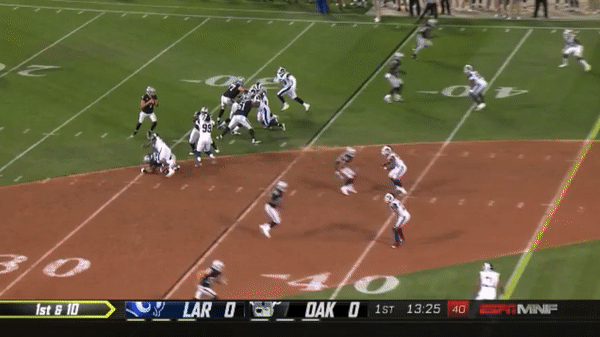 Some people have criticized Raiders quarterback Derek Carr for getting rid of the ball as if he's afraid to take hits, but Carr's top-notch release is a big reason the ball is out so quickly. With the flick of the wrist, Carr is able to put the ball on the money to all areas of the field, typically with the right touch and velocity for his receivers to catch in stride and make plays.
4. Marcus Mariota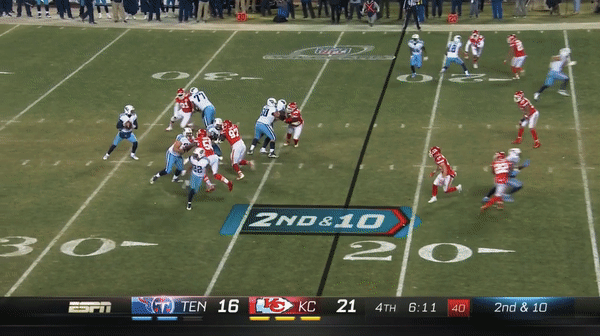 I was really high Marcus Mariota as a prospect coming out of Oregon, and his lightning release with pinpoint accuracy was a can't-miss quality that made him an exceptional prospect. It looks like Mariota is almost throwing darts when he passes the football, particularly on short to intermediate passes over the middle—he might have a better release than even Brady on those. Mariota's first career touchdown was immediate evidence that his release was NFL-ready.
5. Drew Brees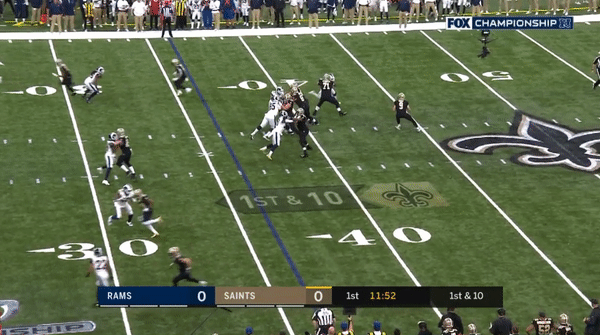 In terms of the entire throwing motion from base to arm, Brees is right there with Brady for the best in the NFL. At six-foot, the future Hall of Famer was able to sling the ball around like an arena-league quarterback in his prime in part because he's so fundamentally sound, and he undoubtedly still gets rid of the ball among the best.
6. Aaron Rodgers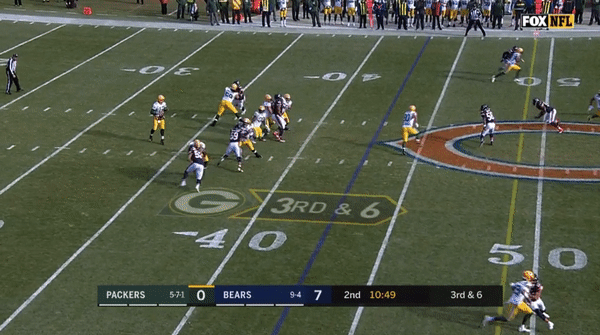 The ability for Aaron Rodgers to throw from all over the field with ease probably causes people to elevate his release time, as I don't think it's on the level of Brady. But the Lambeau legend still has a very good throwing motion—which is interesting considering the throwing motion was part of what caused him to drop in the draft years ago. On the run, there might not be a better release than Rodgers, though a few guys are in that discussion.
7. Baker Mayfield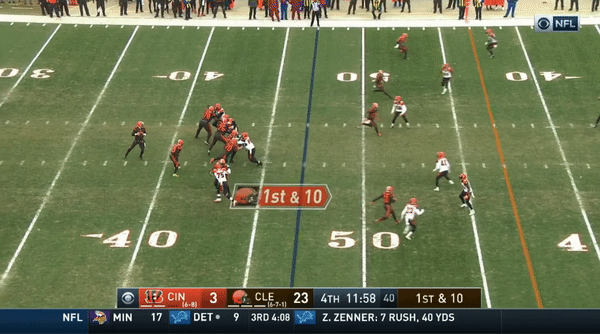 Baker Mayfield is one of those quarterbacks in the discussion for best on-the-run release, as the former Heisman Trophy winner calmly flicks that ball out to his receivers with great touch while outside the pocket. As a traditional passer, Mayfield might not have the most compact release in football, but it's still among the quickest in the league.
8. Jared Goff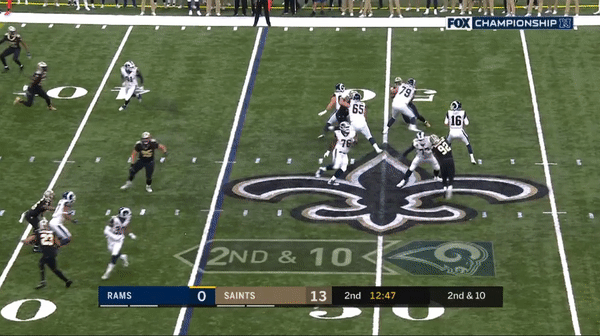 Jared Goff's throwing motion is easy to envision when just thinking about it, as he's often taken play-action fakes to throw quick strikes over the middle in Sean McVay's offense. The release was also a reason Goff was a highly-touted prospect coming out of Cal a few years ago, as his natural ability to throw the ball with accuracy isn't easily coached.
9. Patrick Mahomes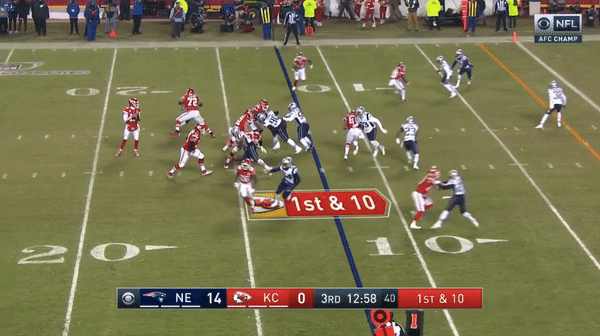 Similar to Aaron Rodgers, Patrick Mahomes' ability to wow everyone might cause his release time to be overvalued. However, there are no issues with the throwing motion—it's just not quite as swift as the top few guys. Paired with a rocket arm, Mahomes' release is obviously more than sufficient. The reigning league MVP is the other quarterback in the discussion for best release while on the run.
10. Philip Rivers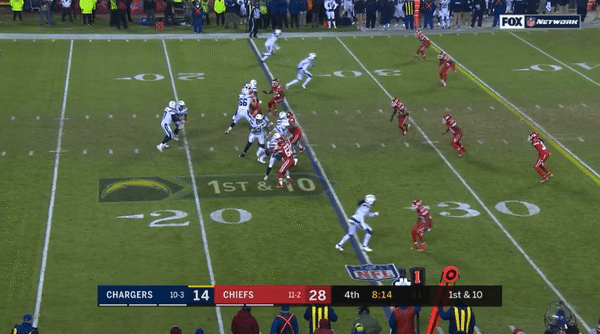 Philip Rivers has the most unique release in football, but it gets the job done at a very high level. Rivers' motion started when he was a kid and was too small to throw the big-sized football normally, but it has not been an issue whatsoever throughout his professional career. The shotput motion is also one of the briskest on deep balls.